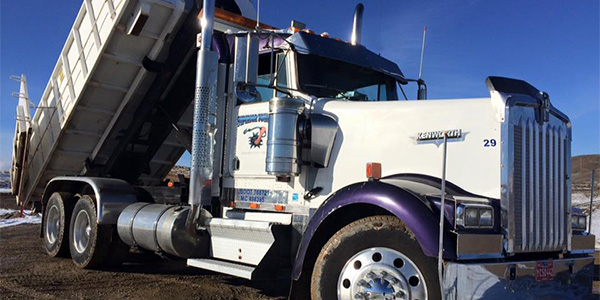 Your Complete Tow Truck Service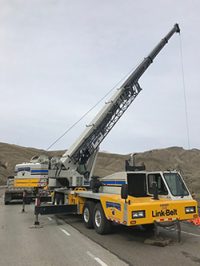 Automotive failures can happen at any time. Accidents can be unforeseen and unfortunate. Lockouts can occur at the most inopportune of times. And while these roadside issues differ greatly in their cause, they all have the same common denominator when it comes to finding a solution: Superior Towing Inc.
At Superior Towing Inc., we're the foremost authority on all of life's on-road automotive issues. Whether you need your vehicle towed away from an accident site or you need help getting back on the road after a minor failure, know that we're on hand to provide the tow truck services you need. No other emergency towing service in Baker City, OR comes close to matching the wide array of services we offer, which includes:
Emergency towing, roadside assistance, and repairs: From radiator issues to blown tires, engine troubles to other unforeseen issues that leave you stranded on the shoulder of the road, know that we can resolve them all quickly, to get you back en route to your destination safely.
Fuel delivery: If the needle hits "E" before you have a chance to gas up, don't fret! We can bring fuel to you no matter where your vehicle rumbles to a halt, to make sure you're able to get to the next fueling station without further incident.
Lockout assistance: Whether it's in the parking lot of your place of employment, the local grocery store or even in your own driveway, lockouts can happen to anyone, at any time. If your keys are nowhere to be found or worse, locked inside of your vehicle, give our tow truck services a call and we'll make sure you're back in the driver's seat ASAP.
Crash reconstruction and clean-up: Auto accidents are complicated for everyone—including those who have to piece together what happened and clean up after the scene is thoroughly surveyed. Superior Towing Inc. is here to make sure that you're given the assistance you need throughout the process.
Air cushion recovery: Need leverage when it comes to moving a displaced vehicle? We're happy to provide air cushion recovery to ensure you're able to properly establish a vehicle's footing before hooking it up and towing it away. From fallen semi trucks to vehicles stuck in tight spots, we're experts when it comes to air cushion recovery.
Traffic control management: Tow truck services and roadside assistance can sometimes be a lengthy process that requires traffic redirection or management to ensure the safe establishment of an accident site and removal of damaged vehicles. We can provide you with traffic control management services to make sure everything runs smoothly, even with the presence of an incident.
What sets Superior Towing Inc. apart from other emergency towing services is more than our breath of service capabilities—we also have the staff, resources and expertise to tow just about anything. We utilize conventional tow trucks and trailers, as well as heavy-duty tow, flatbed, lowboy and landoll tow trucks and trailers, giving us the ability to tow:
Cars
Trucks
SUVs
Busses
Motorcycles
Boats
Coaches and motor homes
5th Wheel trailers
Semi-trucks
And more!
For more information about roadside assistance, emergency towing services, or to request towing service in Baker City, Wingville, Pleasant Valley, and Haines, OR, contact us today at 541-523-4070.