The Leading, Local Tow Truck Service in Baker, OR
Since its inception in 1997, Superior Towing Inc. has been committed to offering elite service, provided by highly trained, customer service oriented professionals. We're more than just a tow truck service in Baker, OR: we're your complete source for peace of mind, quality assistance and unparalleled service when you need us most.
Unrivaled service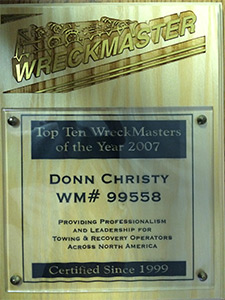 With eight modern towing units and three service vehicles, Superior Towing Inc. can offer the most efficient and quickest response of any other towing companies in Baker, OR or the surrounding areas. And, thanks to our 24-hour dispatch, a call to us for help means we're ready to come to you at a moment's notice, making us a preferred tower for many motor clubs, trucking companies and insurance firms alike.
Superior Towing is also a NAPA Truck Center, offering a nationwide warranty from two locations in Baker County. Our partnership and location at the Baker Truck Corral has been convenient for customers who require immediate and necessary on-site service for tires, repairs or towing.
At the end of the day, whether it's towing your vehicle away from an accident site or providing unparalleled service to your truck from our NAPA certified center, Superior Towing Inc. is setting the standard for quality in our industry.
A focus on community
More than just being a trustworthy and reliable business, however, we're also proud to be a responsible member of our community. Founder and owner, Donn Christy, has been a strong member in Baker County's business community and donates annually to many organizations including school functions, sporting events and local fundraisers. We're also proud to showcase a number of other awards, including:
In 2006, Donn was awarded one of only three statewide awards for his leadership in business and for his numerous certifications in the towing industry.
In 2007, Superior Towing Inc. received several prestigious awards. In October, Donn traveled to Baltimore, MD, where Superior Towing received a Top 10 Award in the towing industry for the North American Continent, wherein companies are graded on their business practices and their commitment to professionalism.
Later in 2007, Superior Towing received Baker County's "Business of the Year" award for its excellence and continued strive to provide quality services.
Going above and beyond
At Superior Towing Inc., we always seek to exceed our customers' expectations and to leave them with a lasting impression of excellence. Our customers, our community and our reputation are important to us, and we'll do everything we can to uphold these pillars of our business. For more information about our company or our services, please don't hesitate to give us a call today at 541-523-4070.